Entrepreneurship is typically a lonely pursuit, with founders using the advisors, board members, and investors for support, but usually without a group of peers to call upon. That isn't true at Africa Eats. Our founders have dozens of fellow founders to call upon for advice… and they do.
From advice on equipment vendors to advice on strategic decisions to market information spanning 10 countries across the continent.
Case in point was a quick exchange on the internal "Africa Eats" WhatsApp group containing all the founders, their COOs, and CFOs:
What is the price per ton of Maize at your place? We need at least 150 tons from today to March of next year.
4 minutes later: $318 in Uganda
67 minutes later: Zambia has the best price right now.
Off the bottom of the screen is an offer from Tanzania for next season's crop.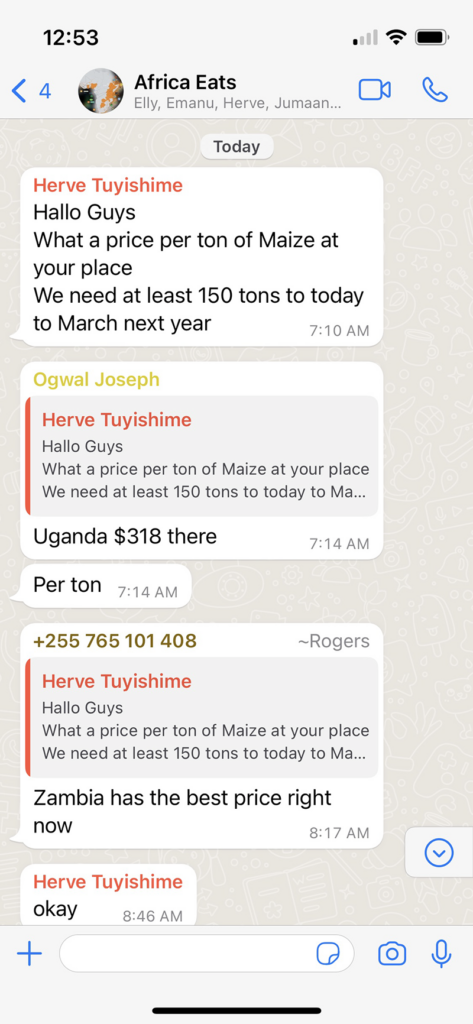 Every minute counts when doubling the size of of company, and access to a network like this is one reason the Africa Eats bizi grow so fast.