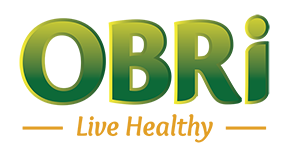 Tanzania contributes over a third of all the sunflower seeds produced in Africa yet over half of the cooking oil is imported, costing the country over 120 million USD each year.
OBRI Tanzania works directly with smallholder sunflower growers to process and supply high quality, healthier and affordable sunflower cooking oil targeting low-income families in Tanzania who constitute about 80% of the population.
We train farmers on sustainable agriculture and put emphasis on organic fertilizers and ZERO use of pesticides, which increases both productivity and the quality of the seeds.
We buy sunflower seeds directly from farmers, at twice the price twice of the middlemen pay, which is a fifth the price the exporters pay.
We process, brand and supply high quality, healthy, affordable cooking oil for at half the price our competitors.
The current annual demand for cooking oil in Tanzania is estimated at between 400,000 and 570,000 tones, while domestic production is only 210,000 tones, leaving a deficit of almost 360,000 tones.
Currently the company supply its cooking oil to retail stores that serve more that five million families everyday, by 2020 we expect to increase our supply to over 17 million consumers daily across Tanzania and start exporting to other East African countries by 2022.
Demo Day (2018)
Podcast (2021)
Listen to "Brigitha Faustin – The Opportunity is Sunflower Oil" on Spreaker.
Sankalp Africa (2021)