Venture capital and angel investing are realms filled with unspoken assumptions. One such assumption is that companies should burn through substantial capital before even considering profitability. This notion is misguided!
Countless startups, often overlooked by these investors, are compelled to be profitable to survive. If these investors took a moment to recognize these startups, they would find that investing in profitable ventures offers a less stressful experience with higher rewards. This is particularly true for mission-driven startups that are making a positive impact while also generating profits.
Where can you find these companies? They are everywhere, but I've found them most frequently in Africa. Here, they are often referred to as "SMEs" rather than startups, particularly those without a software focus. These SMEs are addressing some of the world's most pressing issues, such as poverty, hunger, and climate change.
Let's shift from the hypothetical and examine 25 real-life companies, all part of the Africa Eats portfolio. Admittedly, there's a bias in this selection, but it's primarily towards promising, small SMEs that were profitable before receiving their first investment. All of these companies share the core belief that profits are as crucial as revenue growth, without the venture capital ideal of burning capital for expansion.
Read the rest of Startups with Profits? on Impact Entrepreneur.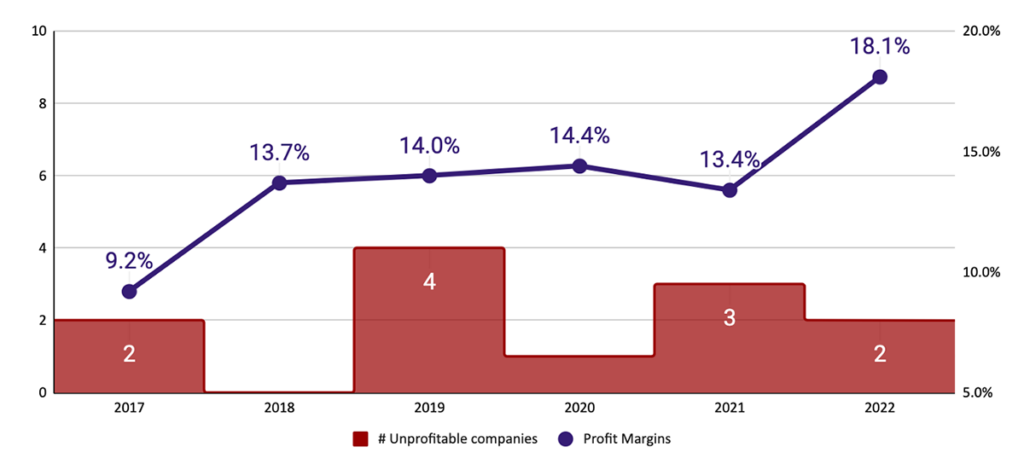 And don't miss Profitable and Rising on this blog.