Back in 2020 when the pandemic began, Paniel Meat Processing found itself with an internal logistics system covering the major cities in Rwanda, but excess capacity due to the lockdowns. To keep the trucks busy, they spun out Paniel Transport & Logistics.
Creating new companies to solve internal problems was not new to Herve Tuyishime, founder/CEO. He had done the same with livestock production years earlier with Livestock Bank.
Listen to "The Opportunity is Livestock Bank – Herve Tuyishime & Justine Umuhoza" on Spreaker.
The difference this time is that high quality, professional, scalable logistics is a service in high demand in Africa, and in the first 18 months, Paniel Transport served over 100 customers and the spin-off grew in that year and a half to be nearly as large as the meat processing company.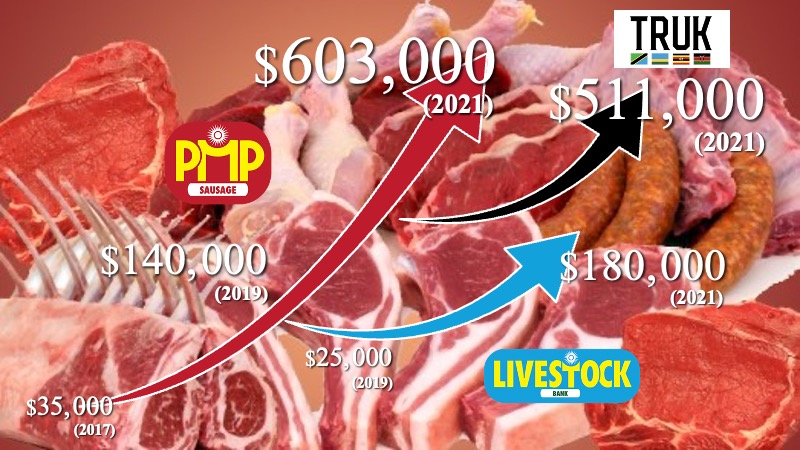 Africa Eats is proudly funding Paniel Transport as beyond cash, is contributing the East African brand name we created for this and future logistics spin-offs in the region: TRUK.
UPDATE: December 2022
TRUK Rwanda appreciates how quickly you listened and responded to our issue.
Thanks to Africa Eats for the loan and loan provided to insure that our customers are satisfied. Normally we had customers who we're looking for 40 feet refrigerated containers as they know that we specialised in cold chain transportation we spent a lot of cash to hire trucks which can carry these containers, now we have started serving our clients with our own trucks this has created a big recognition and reputation to our customers and the sector in general.