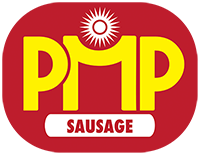 "When talking about malnutrition [in Africa], it is estimated that [malnutrition] is the underlying cause of 35% to 40% children's deaths"
– The World Health Organization
Malnutrition is not just a lack of calories, it is caused by a lack of protein and essential amino acids, both most easily supplied with meat. The problem isn't a lack of nutritional knowledge, it is a lack of affordable options for meat consumption. In rural Rwanda and in the urban slums, typical families eat meat just three times per year.
Paniel Meat Processing is dedicated to offering the best of meat products, giving customers a variety of affordable products to give customers a choice for daily meat consumption to satisfy their needs.
Our products include sausages, meatballs, and other small portions of meat. Plus later this year we are launching AKABOGA the cheapest meat products in an African meat market, pre-seasoned and precooked.
We sell to customers today in multiple Rwandan cities, and export into the DRC, Congo Brazzaville, Gabon, and Benin. In early 2019 we were invited to China by Jack Ma to open exports to Asia.
Visiting PMP in 2022
Livestock Bank's chicken farm (2023)