Two years ago, Paniel Meat Processing spun out its logistics department into a standalone logistics company, TRUK, serving other food/ag companies in Rwanda.
Two years later, they are not just moving food around Rwanda, but all across Eastern Africa, from Kampala in Uganda to Nairobi and Mombasa in Kenya, out to the port of Dar es Salaam in Tanzania along with Arusha, Dodoma, Mbeya, and Songara. TRUK also serves the Eastern part of DRC and the north half of Burundi. And if that weren't impressive enough, customers are shipping products to Lusaka in Zambia, Harare in Zimbabwe, and exporting through the port of Mabuto in Mozambique.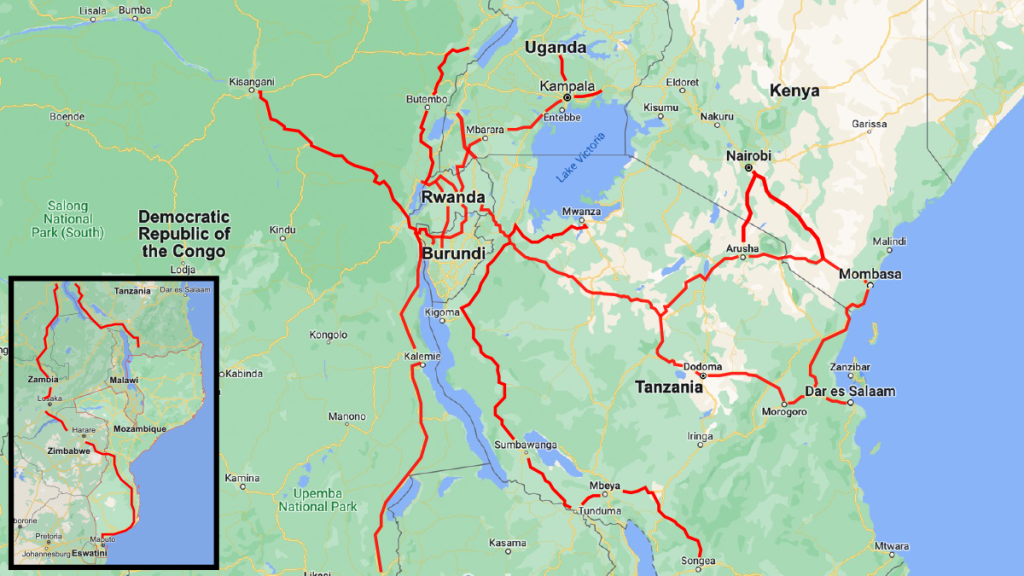 Overlaying all those pickup and dropoff cities on a map, and TRUK is not only living up to its name (Tanzania Rwanda Uganda Kenya), but proving out the high demand for professional food logistics services across all of Eastern Africa.