While they aren't often the focus of news media, hunger and undernourishment are problems plaguing millions of people every day.
According to the UN Food and Agriculture Organization (FAO), more than 3 billion people could not afford a healthy diet in 2020, an additional 112 million more people than in 2019. The increase was partly because of rising food prices, with the average cost of a healthy diet rising by 3.3% from 2019 levels.
As of August 2022, the FAO food price index was up 40.6% from average 2020 levels. Unless income levels increased by a similar magnitude, the healthy diet crisis is likely to have worsened, especially in low-income countries experiencing rampant food inflation.
Using data from the FAO, the following infographic maps the share of people unable to afford a healthy diet in 138 different countries as of 2020 (latest available data).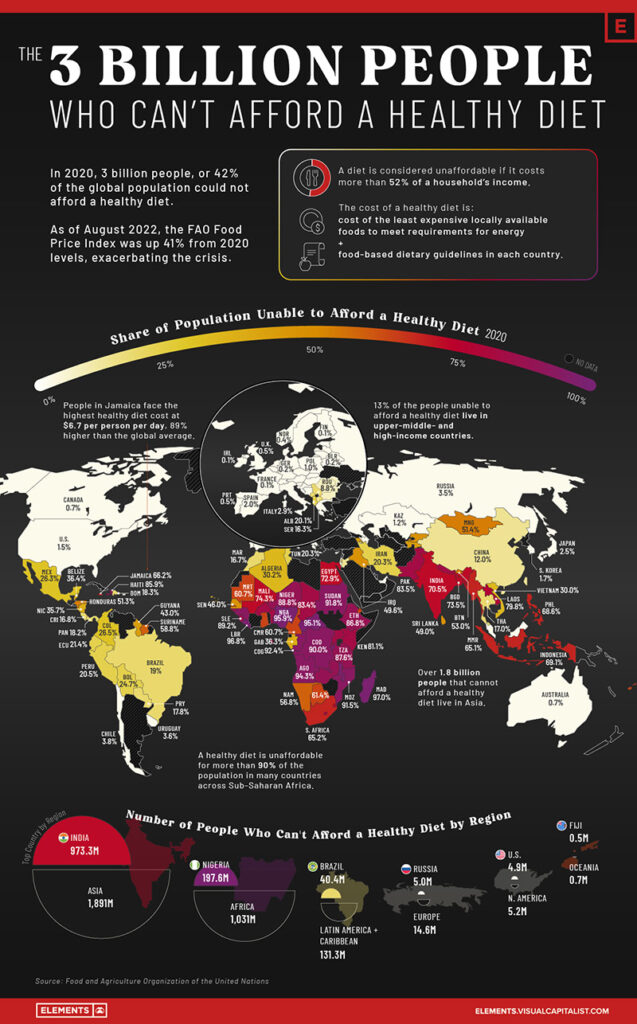 See more at visualcapitalist.com/3-billion-people-cannot-afford-a-healthy-diet