Thanks to Wefunder, you can own shares in Africa Eats. 124 investors have joined in so far, pledging more than $425,000. The minimum investment is just $100 and anyone in the world can buy these shares.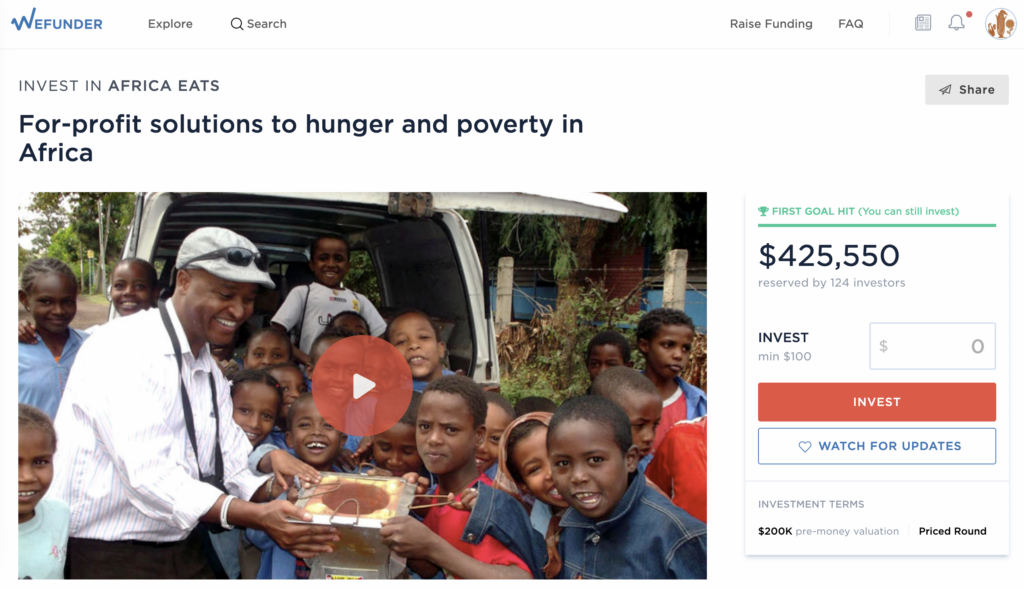 The pitch deck is viewable on that crowdfunding site along with videos stories from the bizi. A video version of the pitch is watchable on Youtube below.
Every dollar gets invested toward ending hunger and poverty in Africa… through for-profit investments that, if all goes to plan, will grow in value for investors year after year.