The six months of 2022 continues the revenue growth we're used to at Africa Eats. An aggregate of $11.6 million was earned by our portfolio companies, putting them on track to reach $24M-$25M for the whole year.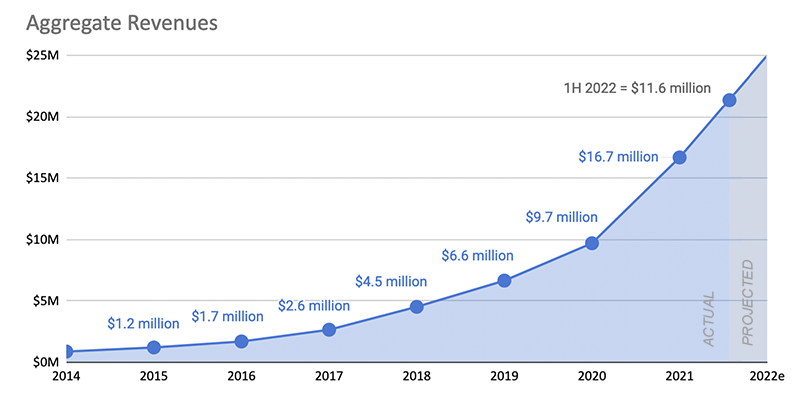 To put this in some perspective, when we launched Africa Eats back in 2020 we were touting a total of $6.7 million in revenues in 2019. The same portfolio earned that just in Q2 this year. They earned more in Q1 + Q2 this year than in all of 2020.
Where do they go from here? Our financial model says they'll grow to $100 million by 2025 and that they'll grow their next 10x by 2027. We stop making predictions beyond that, but our goal is to see these companies individually earning more than $10 million per year, and we're on track to see the first of those reach that milestone before the end of 2022.