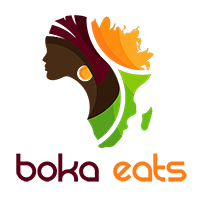 Kenyan chickens consume over 900 thousand tons of feeds per year. Total demand is estimated at 1.4 million tons, left unfilled due to lack of domestic production and high costs.
This disparity is greater in the more rural part of Kenya. In Kisii Country, demand is estimated at 80,000 tons, but only 14,000 tons are consumed.
Boka Eats has the potential to meet all of this demand, plus an equal amount in the neighboring mountainous counties of Western Kenya.
We work directly with local smallholder farmers in Kisii county, sourcing raw materials to locally produce chicken feed and other animal feed. In addition we train poultry farmers on sustainable agriculture with emphasis on healthier feeds.
Currently we supply feeds directly to the farmers. As we grow, we'll expand our distribution into agrovet supply stores across the county. This will help farmers to increase the number and quality of their chickens.
Boka Eats is the formalization of the Boka Youth manufacturing companies. We are a group of college-educated Kenyan women who pay for our education at Kisii University by creating and operating profitable companies serving our local market. Other members of our group manufacture: charcoal briquettes, ethanol fuel, soap, jam, ketchup, pickles, dried vegetables, essential oils, and day old chicks.
Update: The Kisii Banana Factory
In 2022, Boka Eats signed a 30-year lease to operate the €1.2 million EU-funded Kisii Banana Factory. Africa Eats funded the solar array and batteries, which provide reliable 24/7/365 electricity to this otherwise periodically-powered rural region of Kenya.