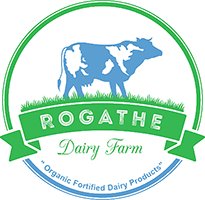 Tanzania spends over $300 million USD importing 22 million liters of milk each year, despite the country having the 2nd most amount of cattle in Africa.
Rogathe Dairy Farm Products processes and distributes 3,500 liters of raw milk daily (up from 350 liters thanks to the investment from the Fledge accelerator), collected directly from smallholder dairy farmers, fortified with vitamins and minerals, and supplied to the most vulnerable groups affected with malnutrition diseases: children in school and patients in hospitals.
Specifically, today:
We collect raw milk from over 1,500 smallholder livestock farmers across Tanzania
We process the raw milk into quality, organic, fortified dairy milk then supply in bulk quantity to customers.
We ensure that small scale farmers get reliable market for their raw milk produced while we also provide them with extension services which include veterinary care for their livestock.
We train all our smallholder farmers on sustainable animal keeping while adhering to animal welfare
Our primary customers are schools and hospitals, plus some bakeries and restaurants.  Combined those customers serve more than 10 million individuals every day in Dar es Salaam and the coastal region of Tanzania.