Aggregate revenues across the Africa Eats portfolio companies for 2020 came in at $9.9 million, up from $7 million in 2019, more than double the $4.6 million from 2018, a sixteen-fold increase from the $600,000 in 2014.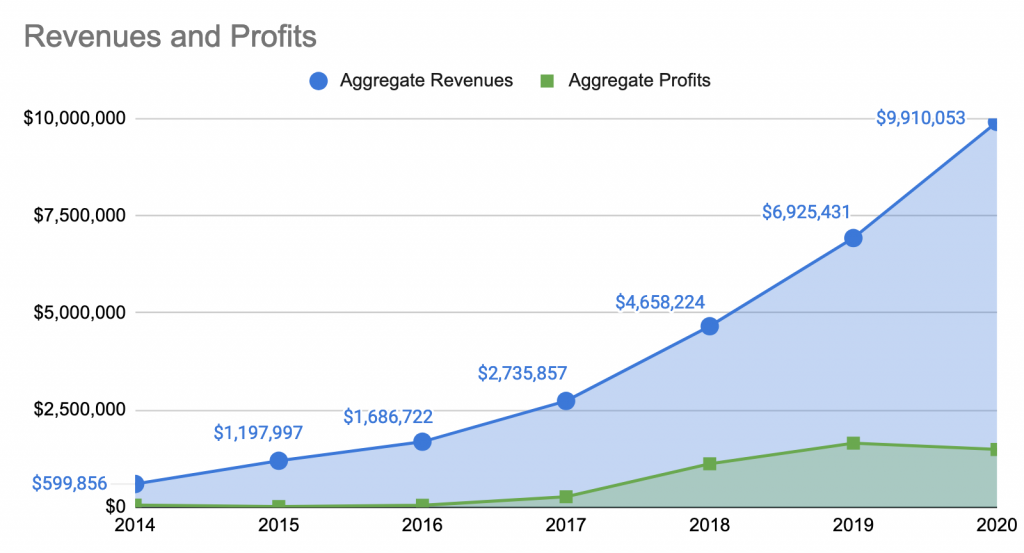 $9.9 million was over $1 million above our projections for 2020, as reported seven months ago in our first public post sharing revenues. Why the miss? If it were low we'd blame the pandemic, but the reality is that the growth was triggered by the pandemic.
What happened at nearly every company is that the pandemic caused a loss of revenues, between 40% and 100% back in April and May. For large, established companies this could have been the end. But for young, growing companies led by smart entrepreneurs, this was an opportunity to rethink their business models, to experiment, and in the end, to find new ways to increase revenues with little to no new capital. And in most every case, that worked.
Looking forward, these same entrepreneurs are projecting total revenues in 2021 will nearly double, surpassing $18 million. Can they do that? Given their history of growth, we're not doubting it.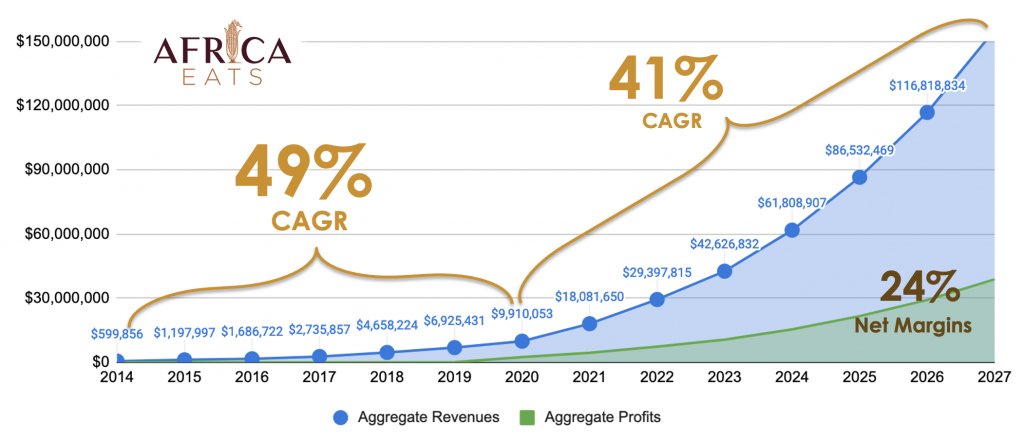 Looking out all the way to 2027, our expectation is the historic 49% compounded growth rate will slow down. It gets harder to double sales when a company reaches $1 million per year vs. when it's just at $150,000 in annual revenues. But we think 41% compounded growth is doable for the coming decade.
If we are wrong, it'll be 2027 before the portfolio crosses $100 million in annual revenues instead of 2026. Even if it takes until 2028, that would still be an amazing milestone for a collection of companies that earned under $10 million in 2020.
What isn't shown in this projection? $21 million of growth capital. That is the catalytic capital needed to fill in the gaps to meet the demand these companies are already struggling to fill.
Providing the next $5-$7 million of that is the top goal for 2021. If you'd can help with that, let us know.