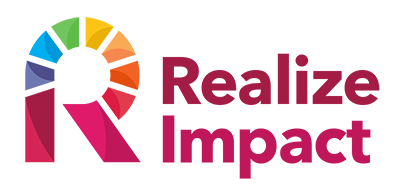 Africa Eats is a for-profit investment holding company, but while the bizi earn profits, at the same time they lower hunger and poverty for hundreds of thousands of smallholder farmers.
The emphasis of that impact attracts a wide variety of capital providers. Some impact investors that follow the mantra of "doing well by doing good." Others that care more about the "doing good", who put their "do good" money into a family foundation or donor advised fund, a.k.a. their "philanthropic pocket."
The latter is often simply granted to nonprofits to do their good. But it can also be invested alongside the impact investors. Africa Eats partners with Realize Impact to make that possible.
Realize Impact is a US-based 501c3 public charity that operates a service specifically designed to make it easy to deploy philanthropic capital as impact investments. It's a very simple, three-step process, with an unbelievable low, one-time $500 fee:

Many of our investors have used this service. It is as quick and easy as it sounds, with less paperwork to fill out than investing directly. If you have a family foundation or a donor advised fund and would like to support Africa Eats without risking your savings, check it out!